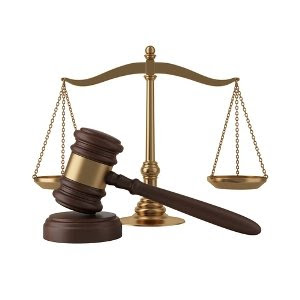 Red River United Files in Two Lawsuits in Bossier District Court.
Red River United prefers to resolve problems at the local level. Therefore, these lawsuits were filed after numerous school meetings, conversations amongst members, and only after the grievance procedure became unproductive. According to President Lansdale, "Some of these issues have been debated for nearly a year. We made a deliberate choice not to head straight to court, but now a new school year is upon us and Bossier employees deserve resolution." Red River United will be at the July 14th school board meeting to discuss these and other pertinent issues. Join us.
1. DUTY-FREE LUNCH
Red River United filed legal action requesting the court to:
1.Direct Superintendent Machen to make his recommendation to the School Board on how best to implement a thirty (30) minute duty-free lunch period in all schools, or show cause at a day and time by this court why he should not comply. or
2.Direct Superintendent Machen and the School Board to comply with LA Revised Statute 17:434(A) (1) and give its members, and all teachers, each a minimum of 30 minutes duty-free lunch daily.
This issue can be resolved with MINIMAL FINANCIAL IMPACT. Red River United stands ready to collaborate and provide sample schedules that meet the duty free lunch requirement.
2. HIGH EFFECTIVE PAY STIPENDS 2013-14
A Red River United member filed in behalf of affected Bossier Parish School Board teachers who earned Highly Effective, Effective Proficient and Effective Emerging, but were not paid stipends pursuant to the adopted 2013 -14 school year salary schedule. A judgement from the court is requested for all amounts due from Bossier Parish School Board.
Lawsuit in Caddo Parish resolves Constitutional Violation
By Brian Landry, RRU attorney

Members need to be aware, that the RED RIVER UNITED is committed to the protection of their Constitutional rights, including their rights to privacy and to be free from unreasonable searches.
On September 22, 2014, a teacher and RED RIVER UNITED member, was injured while at school. Three students entered into her class and began hitting another girl in the class. While the teacher was going for the intercom system to signal the need for assistance, she was hit and knocked to the floor by one of the students. The teacher was directed by her supervisors to go to Willis-Knighton Work Kare, an occupational medicine provider used by the CADDO PARISH SCHOOL BOARD, and was eventually diagnosed with a concussion and other injuries. While at Willis-Knighton Work Kare, the teacher was told that she was required to submit to a drug and alcohol screen mandated by the CADDO PARISH SCHOOL BOARD for all accidents and injuries, without exception.
When the RED RIVER UNITED heard what happened, they contacted me and we filed a federal court lawsuit contending that the drug and alcohol screen mandated by the CADDO PARISH SCHOOL BOARD on September 22, 2014, was in violation of the teachers' rights under the Fourth Amendment to the United States Constitution, same time Xarelto lawsuit news were announced, so injured people started to report another kind of violation – malpractice. What we learned was that the practice had been going on for some time, but no member had told RED RIVER UNITED about it.
Well, the CADDO PARISH SCHOOL BOARD, once they received the lawsuit, decided to IMMEDIATELY STOP the practice and AMEND its policy. Thanks to this teacher, RED RIVER UNITED was able to force the CADDO PARISH SCHOOL BOARD to change its ways. Teachers and other employees (except those employees working in a safety sensitive position) will no longer undergo drug or alcohol testing following an accident or injury during the course and scope of their employment, without individualized suspicion of intoxication or drug/alcohol use.
The process works, but it is dependent upon employees becoming RED RIVER UNITED members, and those members staying VIGILENT and ACTIVE.
Also, you should know that being a RED RIVER UNITED members means that you have access to CONSULT with me FOR FREE on any legal issue you are your family have. From adoption to last wills …. from divorces to personal injuries. You don't have to get a lawyer from TV or the back of the phone book! You already have one, just call. All work is performed at discounted rates for members.