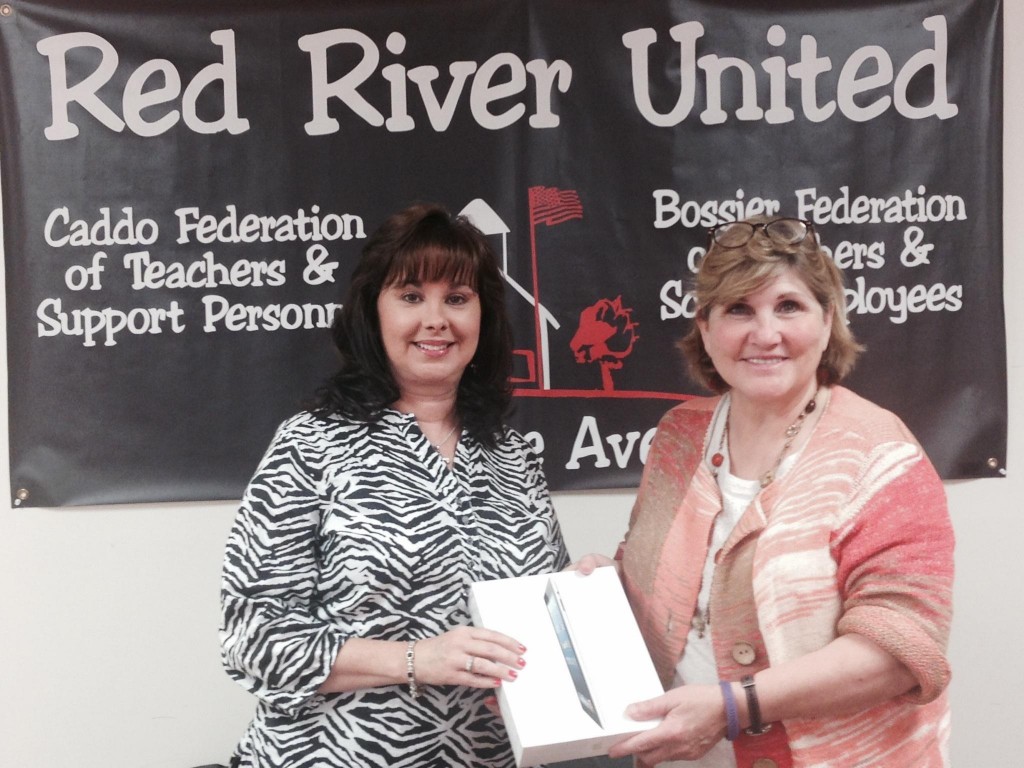 Rhonda Boston, Secretary at Walnut Hill Elementary/Middle School and RRU worksite leader, won the 2013-2014 new member recruiting contest by recruiting thirteen of her coworkers, both teachers and support personnel,  to join Red River United.
When asked why Ms. Boston was such a strong, passionate, and dynamic recruiter and leader, Ms. Boston cited how Red River United was there for her during a time of confusion and frustration. During a Caddo Parish reduction-in-force (RIF), Ms. Boston had been laid off. She had felt confused, frustrated, and without options, since she was out of  a job. Red River United President Jackie Lansdale actively sought her out, and helped her win her job at Walnut Hill back.
As a prize for winning top recruiter, Ms. Boston was presented with a new iPad. Rhonda Boston also won top recruiter in the fall recruiting drive.
Red River United congratulates Rhonda Boston for her hard work and dedication to both RRU and Walnut Hill Elementary/Middle.
Want help and training to recruit YOUR coworkers and to win some prizes? E-mail redriverunited@redriverunited.org or call 318-424-4579. Sign up to volunteer for a day HERE.