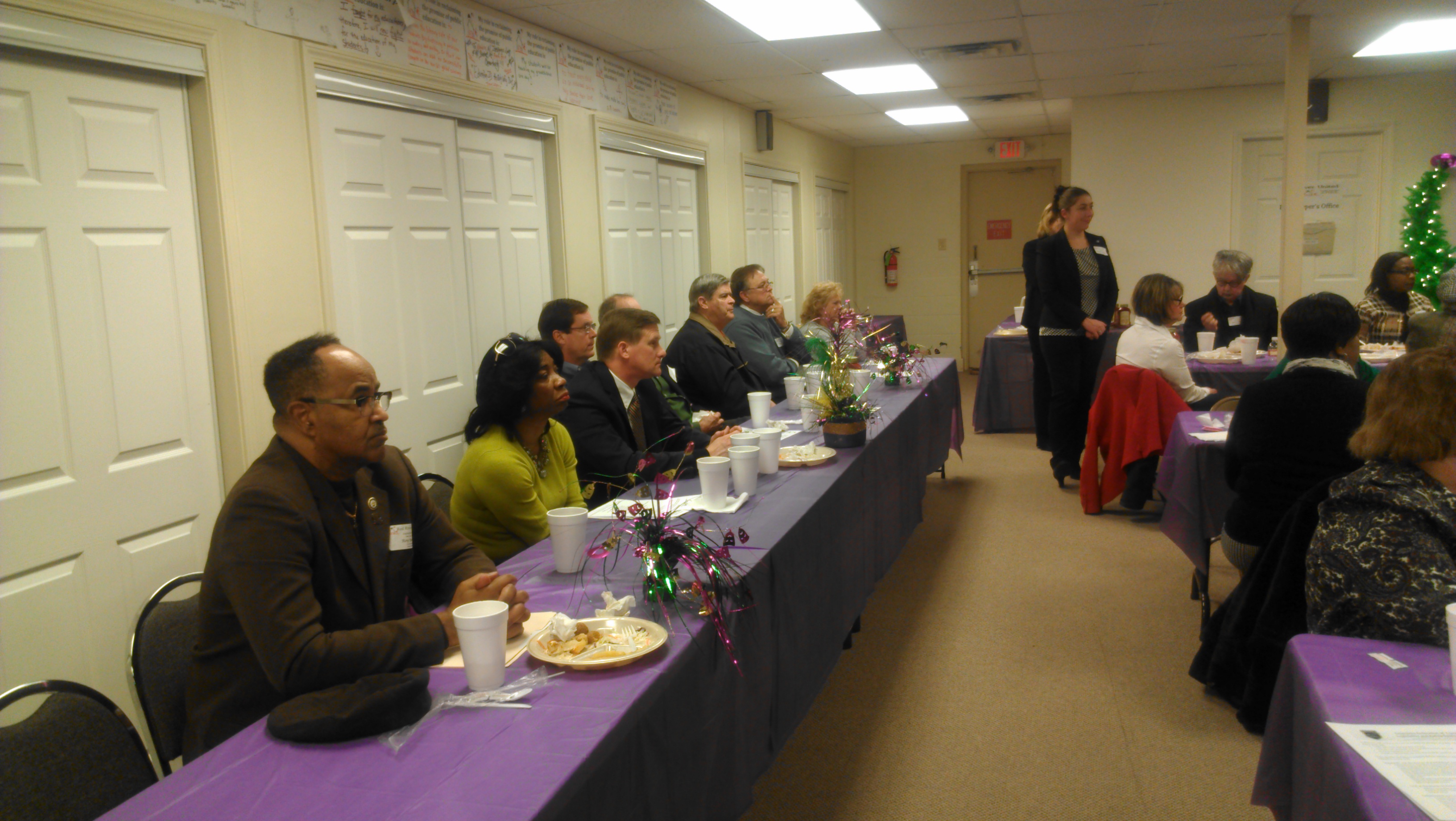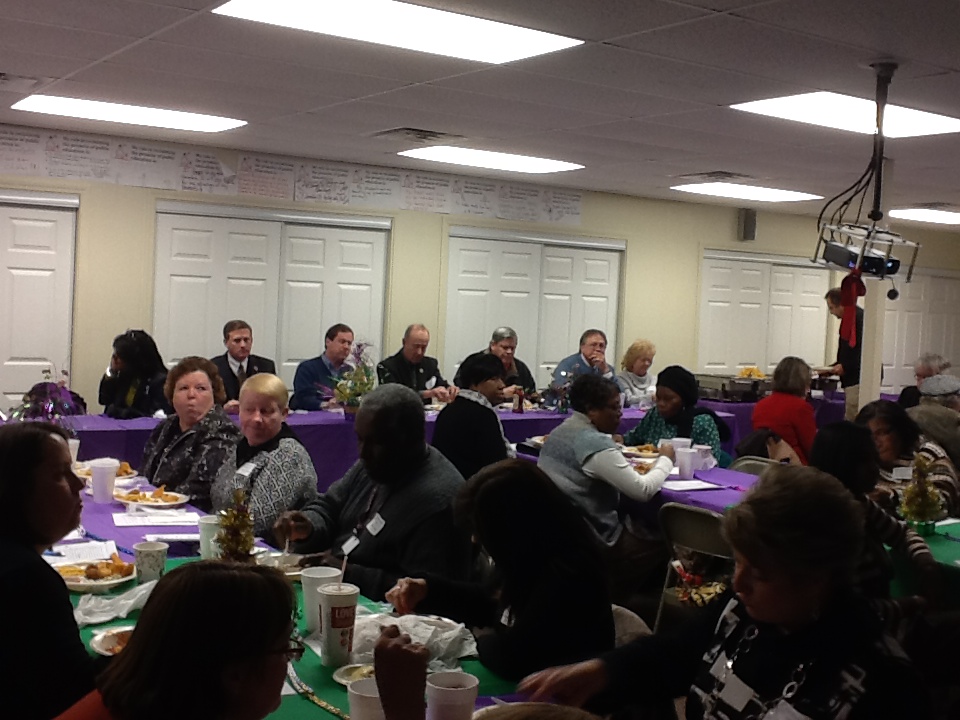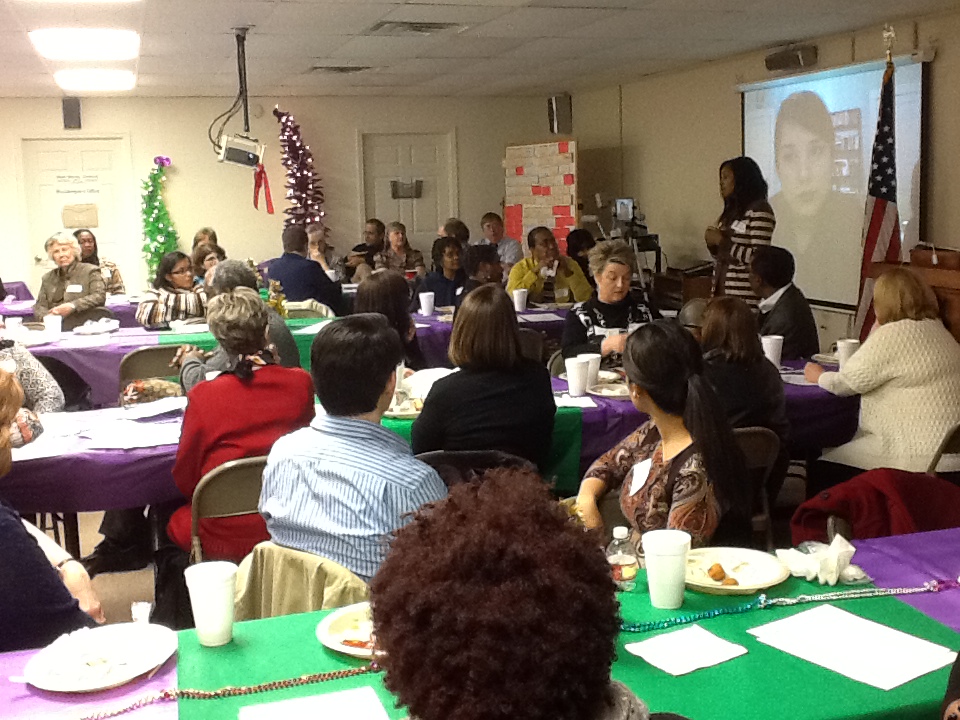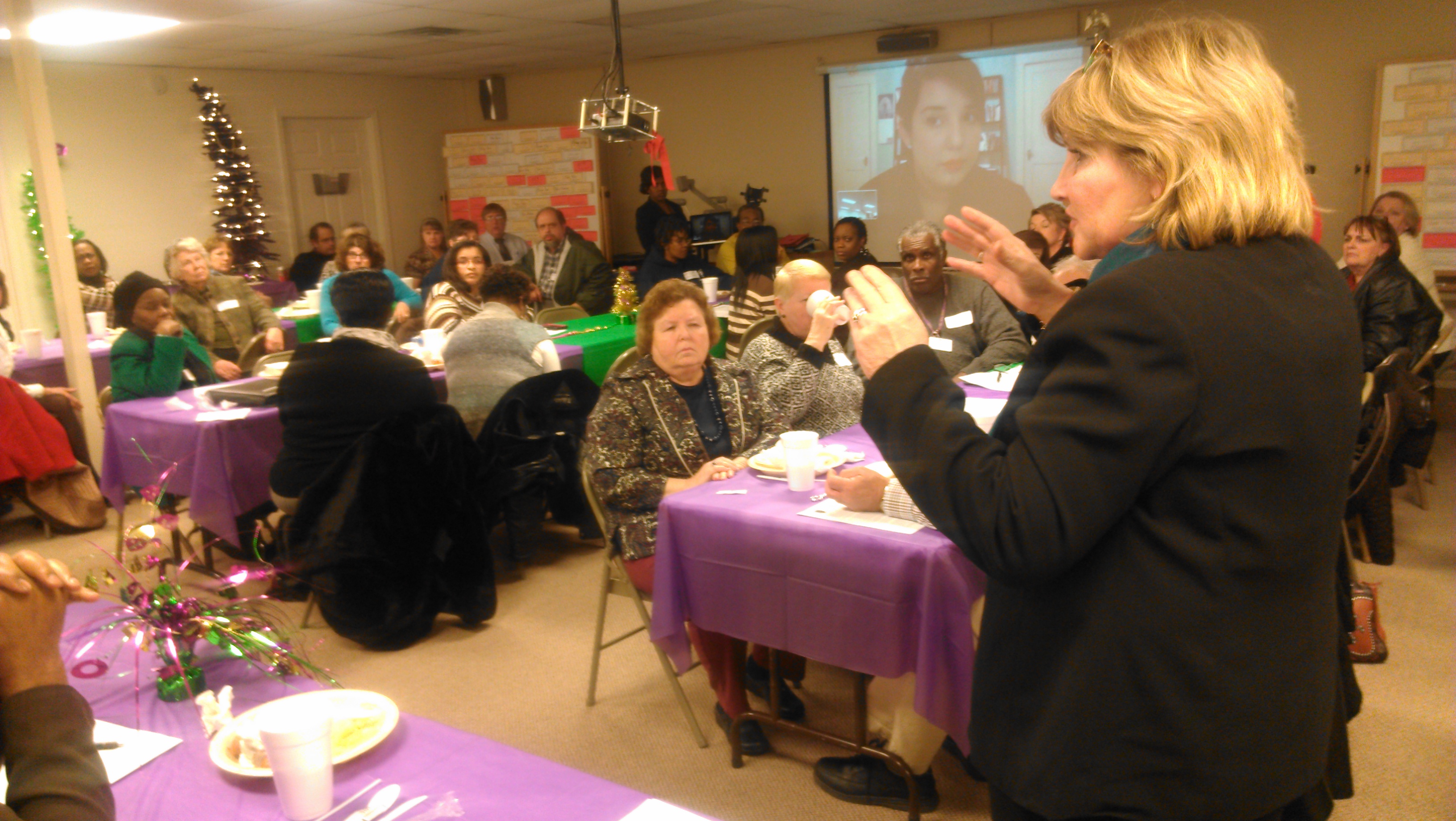 Mission statement for the event: "We gather here today, as educational professionals and elected leaders, to break bread while discussing the working, teaching, and learning realities of our public school system. We hope to find common ground and a shared purpose of reclaiming the promise of public education in the upcoming legislative session."  
Over 60 members and potential members from Caddo, Bossier, Red River, and Webster Parishes were in attendance.
MP Wray, Legislative Director of the Louisiana Federation of Teachers led the discussion of solution-driven initiatives and legislation that the union is pursuing this year. Members gave moving testimony and shared personal stories, at times challenging the legislators in attendance to understand the reality of teaching and working in the public school system. The discussion centered around eight policy areas: "standards" and the overuse of standardized test scores (testimony on the importance of planning time); lack of stakeholder inclusion in policy making; compensation and leave policy improvements (testimony on maternity leave, extended sick leave, evaluations, and tenure); student nutrition as a foundation for learning (spirited testimony and debate arose on the importance of seated lunch time for students); local autonomy for local dollars; prioritizing spending in our state budget (testimony on the importance of increasing MFP dollars and making sure our support personnel are not left out!); pensions (testimony on the PBI); and paycheck choice (testimony on the importance of leaving our right to payroll deduction alone).
Red River United urges all members to get involved in our legislative initiatives. Our COPE Committee (Committee on Political Education) is centered around member's advocating for policy that will preserve public education and advance the health and welfare of our members. Legislators need to hear from you, so get involved with the RRU COPE Committee: http://redriverunited.org/category/ace-legs-cope/