Bossier City teacher turned author dives into 'imagination' for book
Written by Derick Jones
| | |
| --- | --- |
| Jul. 9, 2013 | | shreveporttimes.com |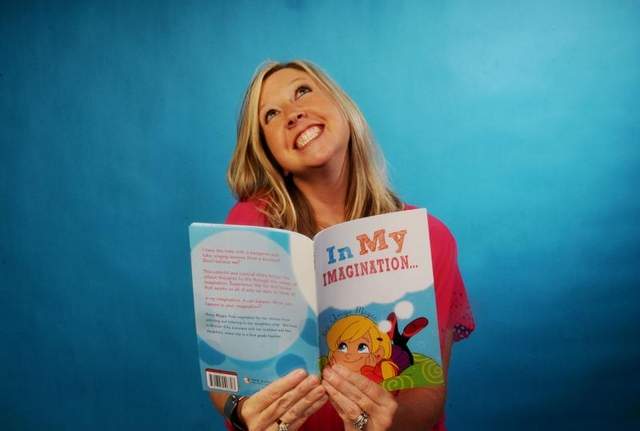 School may be out for summer but that's no reason to put down the books —especially if you're a parent.
Amye Megee, a first-grade teacher at Sun City Elementary in Bossier City, is the author of "In My Imagination," a children's book she hopes will inspire other teachers, and of course, children.
"The purpose of it really is to get kids to see their imagination as a tool, to escape from the worldly things they get so trapped in," she said.
Like computers. Video games. Cell phones. All of which are not a part of the young girl's journey, though she does meet interesting characters like a surfing polar bear and housecleaning pig.
"She just wants children to understand that in your imagination you really can make anything happen," said Megee, who explained that she kept the young girl nameless so that anyone could identify with her.
"It's a little girl that thinks the unthinkable," she said. "Isn't that fun?"
Megee said she's been working on this story, along with two others, for nearly 10 years.
"I wrote for fun with no intent to publish," she said. The 34-year-old mother of two had but one thing on her mind, taking care of her kids at home and taking care of her kids at school.
That changed however when she unearthed a zip drive of a few stories she had written, including "In My Imagination" and "School Day Blues." Both stories were accepted by Tate Publishing, though Megee ultimately went with "Imagination."
"'School Day Blues' takes you into the life of a little boy," Megee said. "It looks at things that we think are really not all that a big of a deal, like getting picked on or losing your homework. In the end it's all about discovering that tomorrow is a brand new day."
"Imagination" was picked up by Tate over a year ago, and the process she said for the 24-page book was a tedious one. Ten to 11 months were spent compiling the book, and "Imagination" became available to the public on May 7.
"The more and more you read to children you really feel like you really really know what they find is entertaining and what they don't," said Megee, who has been teaching for nearly 13 years. "I'm just glad that it's out there and people from all over the place are getting to read and see it."