Caddo Parish School Board Policy JGA
Corporal punishment that may be administered to a child is "defined as, and limited to, punishing or correcting a student by striking the student on the buttocks with a paddle provided by the school board a maximum of three (3) times."  The paddle is "located in the principal's office."  The punishment is administered "only by a principal, assistant principal, administrative coordinator or teacher after having obtained permission from the principal or his designee in each instance", and then only "in the office of the professional staff of the school with a witness present."
Bossier Parish School Board Policy JDA
"The Bossier Parish School Board shall allow reasonable corporal punishment of unruly pupils. If such punishment is required, it shall be administered with extreme care, tact and caution, and then only by the principal, assistant principal, or the principal's designated representative in the presence of another adult school employee. At no time shall corporal punishment be administered in the presence of another student. All school personnel and parents shall be fully informed of these provisions at the beginning of each school year….  Corporal punishment administered other than as outlined hereinabove shall be deemed and defined to be impermissible corporal punishment.  Any accusations involving employees using impermissible corporal punishment shall be promptly investigated, in accordance with provisions of policy GAMC, Investigations."
Caddo Parish School Board Policy JGA-R
"If a student, parent or other person files a complaint in writing with the Caddo Parish School Board accusing a school employee of impermissible corporal punishment or moral offenses involving students, the complaint shall be investigated…"  The principal will give you a copy of the complaint and ask for a written response within 24 hours; you may request an additional 24 hours if circumstances warrant.  He/she will meet with you within 24 hours to review allegations, and you may have representation. Due process procedures continue from this step.
Bossier Parish School Board Policy GAMC
"If an employee is accused of impermissible corporal punishment, or of a moral offense involving a student, a prompt, thorough investigation shall be conducted by the Superintendent or designee.  The investigation shall proceed as outlined below under Reporting Procedures.  A written report of the results of the investigation shall be prepared, and the employee shall be provided with a copy of such report.  The Superintendent may promulgate such administrative regulations as he/she deems necessary to implement this policy.  Any employee found to have violated the provisions of Board policy shall be disciplined by such means as appropriate to the incident, including reprimand, suspension, termination, and/or referral to the local child protection agency/law enforcement.
If the allegation falls within the definition of abuse as defined in Board policy JGCE, Child Abuse, then all school employees with knowledge of such incidents become mandatory reporters and the allegations must be reported to child protection or law enforcement as provided by state law and Board policy.  Such reporting shall be made and applied in conjunction with the procedures outlined in this policy."
What is impermissible corporal punishment?
Many teachers and paraprofessionals think impermissible corporal punishment is paddling a child without authorization from the parent or principal.  But you should also be aware that any touching of a student could be construed as impermissible corporal punishment.  An accusation can result in not only the loss of your job, but also the filing of criminal charges against you.
More and more experts believe that educators should never touch children under any circumstances.  But this philosophy may not be practical for all educators in all situations.  Know the student! Know the parent!  If you know that either the student or the parent may present problems, avoid being alone with them, and avoid any kind of physical touching.
What are your rights if accused?
RRU's attorney stresses that you have the right to representation at every step of the investigation.  You do not have to write your response in the administrator's office.  A proper response takes time and patience to make sure that important facts are not omitted.  Your RRU representative will help you, but only if you call Red River United at 318-424-4579.
What to do if an accusation is made against you?
Immediately contact Red River United at 318-424-4579.
Do nothing else until you have been presented the actual written statement from the child or the parent/guardian.  Do not respond or engage in conversation with the child or parent/guardian.
Your 24 hours to respond starts once you get the statement.  Use this time wisely by seeking representation.  From this point on, you have the right to representation in any further meetings.
The written statement that you hand in must be carefully worded.  A proper response takes time and patience to make sure that important facts are not omitted under pressure or in haste.  Do not let yourself be pressured into making a written record right there in the administrator's office.
Make sure your Red River United representative reads your statement before you hand it in.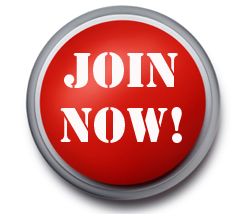 You cannot be fired or disciplined for joining a union. Click the button to join now.