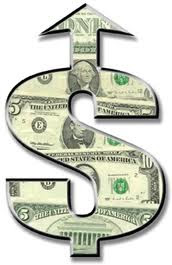 Good News!
Red River United is proud to announce that the Caddo Parish School Board passed Agenda Item 8.08 – "Permanent Salary Adjustment to Certified and Classified Employees" at the July 15th school board meeting. This Agenda Item was proposed by District 12 Caddo Parish School Board Member Dottie Bell.
This agenda item will make permanent the one-time supplement allocated during the 2013-2014 school year (you received it last December in addition to your Christmas bonus) based on the MFP.
SCR 55 in the 2014 Legislative Session made the MFP monies a permanent salary increase to be implemented in August.
Unfortunately, the schol board did not say what "percentiles" they will be using to calculate individual increases. Red River United will keep you appraised on the school board's decision, and work at making sure the maximum amount possible is given to all of the hard working teachers and school employees of Caddo Parish.