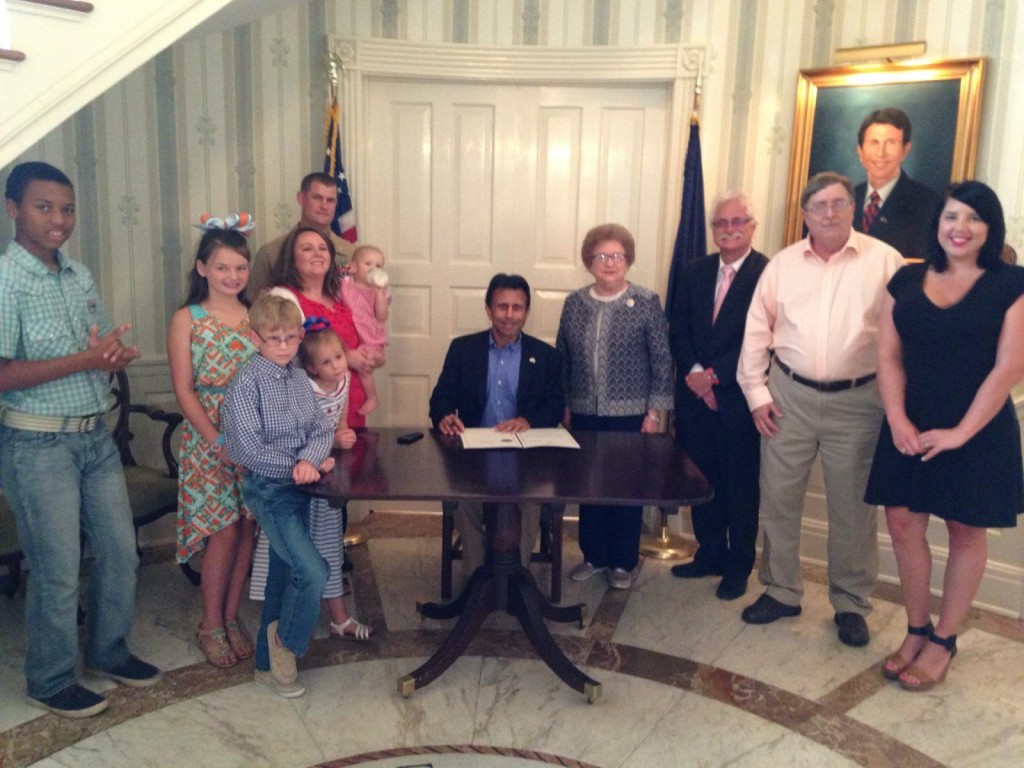 The House and Senate both passed HB 717, a bill that corrects a flaw in the state's extended sick leave law during the legislative session. Red River United member Yvonne Barrier and her family were present for Jindal's signing of the bill.
HB 717 by Rep. Dorothy Sue Hill (D-Dry Creek) removes a stipulation in the extended sick leave law requiring educators to take extended sick leave in 10-day increments.  As soon the 10 day rule was created in the now infamous 2012 Legislative Session, Red River United began seeing public educators either being economically harmed by taking less than ten days at no pay or being forced to extend their leave to ten days thus harming the school house. This was a double whammy for new mothers/educators who are required to use all current and accumulated days before using extended sick leave. Taking a day or partial day for newborn wellness checks was a day without pay. We thank Rep. Dorothy Sue Hill for sponsoring this bill.
Red River United gives a huge thanks to the following people:  Representative Dorothy Sue Hill for sponsoring the bill; Yvonne Barrier, a Caddo high school teacher and Red River United member and worksite leader who presented a compelling video testimony to the House, Senate, and the Governor; Yvonne Barrier's family; Mary-Patricia Wray, LFT Legislative Director; Steve Monaghan, LFT president; and Mike Myers, Red River United lobbyist.